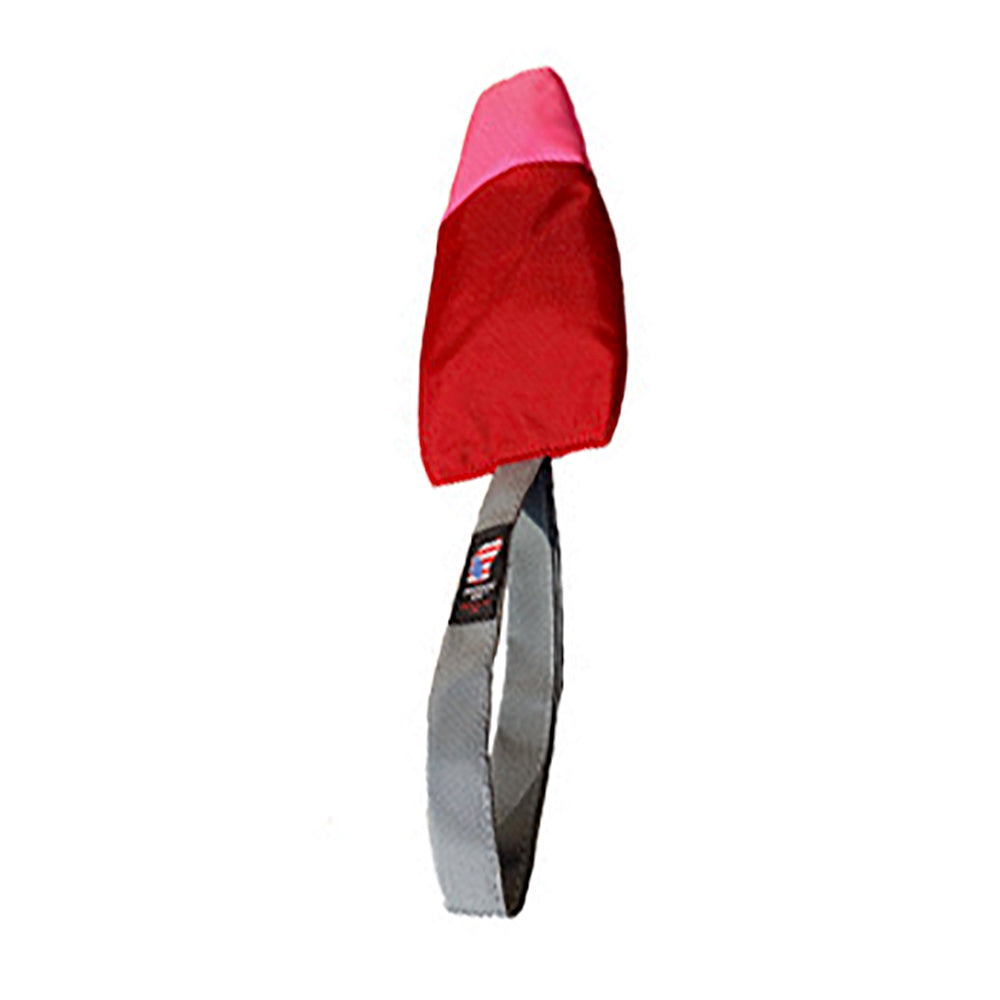 Pupsicle Tug
USA Made
Dimensions - 8 1/2" X 4 3/4" X 1" deep
1680 x 1680 nylon Ballistic materia
Dual Fold handle
Double-stitched interior seam
Crunchy & Squeakerless toy!
Great for aggressive players and tuggers!
Run. Play.

 

Relax.

 Repeat...
All American Dog products will be shipped within 5 business days unless otherwise noted based on inventory levels. American Dog will make every effort to ship products as soon as possible and consumers will be notified immediately of any shipments or shipment delays. American Dogs strives to maintain a quick turnaround time on all products but will never skimp on quality.
All orders have a $6.95 flat rate shipping charge in the USA.  
All orders over $250 receive free shipping in the USA.
All items are shipped via USPS and UPS.
American Dog will replace any unused toy at the point of purchase. Used American Dog toys will be replaced or refunded at American Dog' discretion.
There are varying degrees of animals and their chew / play habits. Some dogs play with toys tenderly and lovingly. Other dogs set out to disassemble / deconstruct any and all toys. To that end, ALL DOGS must be supervised while at play. American Dog toys are for interactive play with you, the owner. Dogs should not be left unattended with any toy.
There is no such thing as an indestructible dog toy. American Dog does not claim to be a maker of indestructible dog products.
Please review our Warranty section for more information.